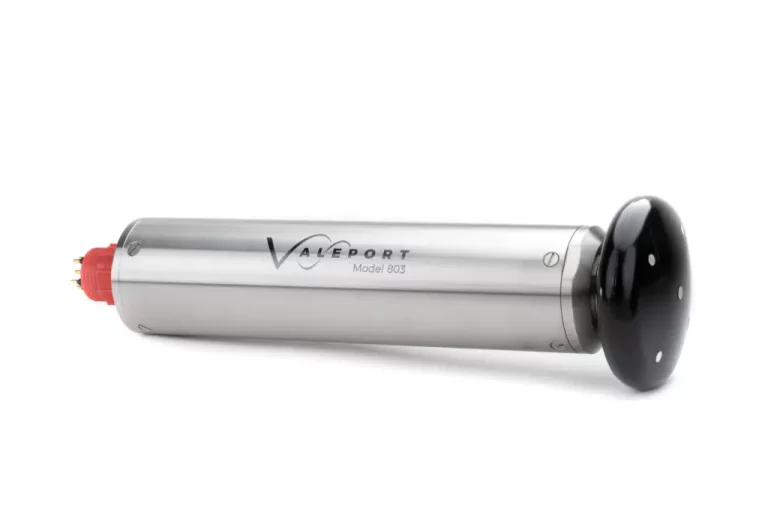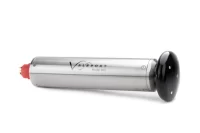 Survey Equipment
Valeport 803: ROV Current Meter
The Model 803 ROV Current Meter is a unique instrument, providing ROV pilots with relative water velocity data in real time. It may be fitted to ROVs to provide actual through the water speeds, or fitted to Tether Management Systems to give a measurement of local flow conditions.
Features
It consists of a Valeport 2 axis electromagnetic flow sensor, with processing electronics capable of giving a variety of output formats for easy interface to almost any system.
Extremely durable, reliable method of measuring current speeds in a wide variety of underwater vehicle applications.
Available in a 3000m titanium housing
The data can either be taken into a separate logging package, or displayed and logged to the PC using the ROVLog Windows software provided.
Specifications
Sensor: 11.5 cm discus EM sensor, made from polyurethane with titanium mounting.
Housing: Titanium for 3000m depth rating. (4000m optional)
Dimensions: 76mm Ø x 350mm length (titanium)
Weight: Titanium 3.5kg (in water)
Connector: 8 way Subconn BH8M
Applications
Ideal for ROVs and other underwater vehicles.
Can be used for measuring the water current data