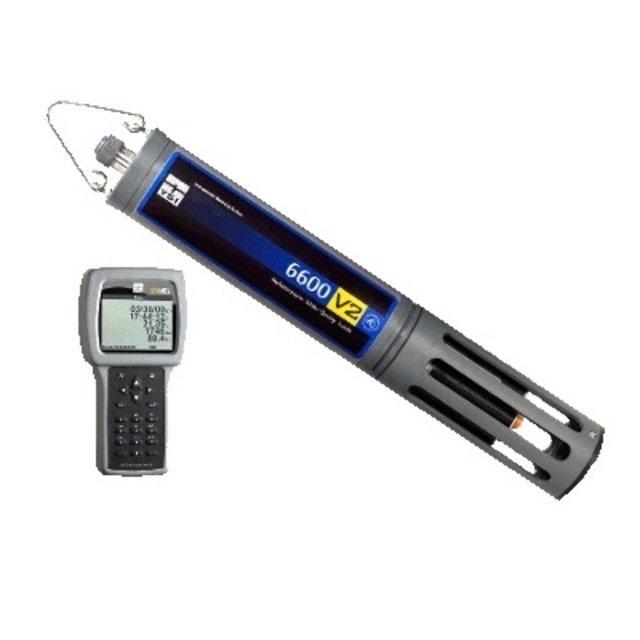 Survey Equipment
YSI 6600 V2 Sonde: Multiparameter Monitoring
Availability: Ex-Rental Sale, Rental
The YSI 6600 Multi Parameter V2 Sonde offers the most comprehensive water quality monitoring package available with simultaneous measurement of: conductivity (salinity), temperature, depth, pH/ORP, dissolved oxygen (using the ROX™ optical DO sensor), and turbidity. Chlorophyll, and blue green algae are available upon demand.
Features
Self cleaning optical sensors.
Field-replaceable sensors
Built-in battery compartment for long-term in situ monitoring
Anti-fouling wiper control for improved reliability during extended deployments
Self recording or direct reading.
Specifications
Conductivity range: 0 to 100 mS/cm
Salinity range: 0 to 70 ppt
Temperature range: -5 to +60°C
ORP range: -999 to +999 mV
Salinity resolution: 0.01 ppt
Applications
Marine research
Environmental surveyors
Educational projects
Water quality research