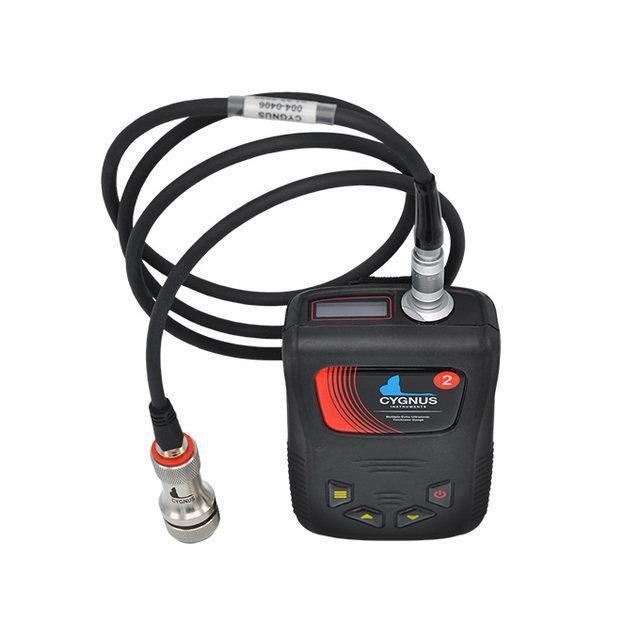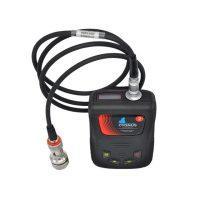 Survey Equipment
Cygnus 2: Hands Free Ultrasonic Thickness Gauge
The Cygnus 2 Hands Free is a simple to use through coating thickness gauge with a multi-functional end mounted display making it ideally suited for climbing and rope access. Perfect for use on flat plate, curved surfaces or pipes our Multiple-Echo single crystal probe technology means you can measure through thick coatings and only the remaining metal thickness is displayed.
Features
Multiple-Echo for reliable, accurate through coating measurements as specified by Classification Societies.
Hands free operation: wrist, waist belt and harness mountable.
OLED multi-functional rotatable display for all lighting conditions.
Extremely rugged enclosure shock and impact to US MIL STD 810G.
Environmental sealing to IP67 US MIL STD 810G.
Specifications
Materials velocities: from 1,000 – 9,000 m/s (0.0390 – 0.3543 in/us)
Accuracy: ±0.05 mm (±0.002")
Resolution: 0.1 mm (0.005") or 0.05 mm (0.002")
Measurement Range in Steel: 1 – 250mm (0.040 in. – 10 in.) depending on selected probe and configuration, material and temperature
Connector 1 x Lemo 1S Power 3 x AA / R6 batteries
Applications
Ship surveys
Coated metals
Structural integrity inspection via rope access or climbing