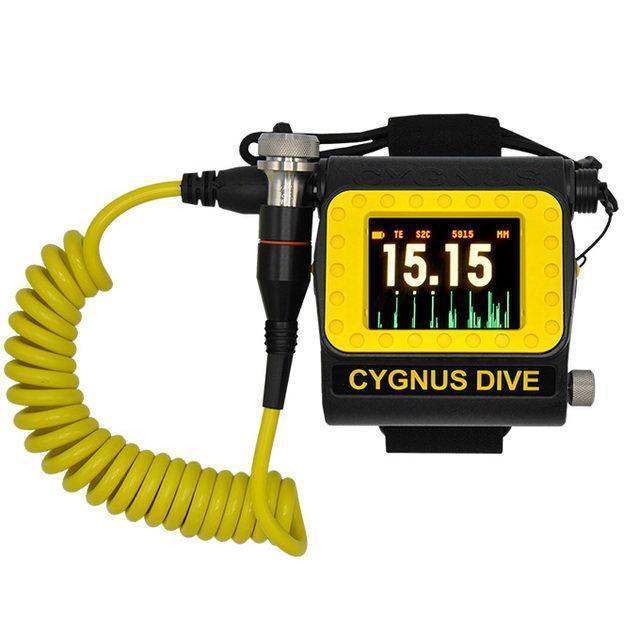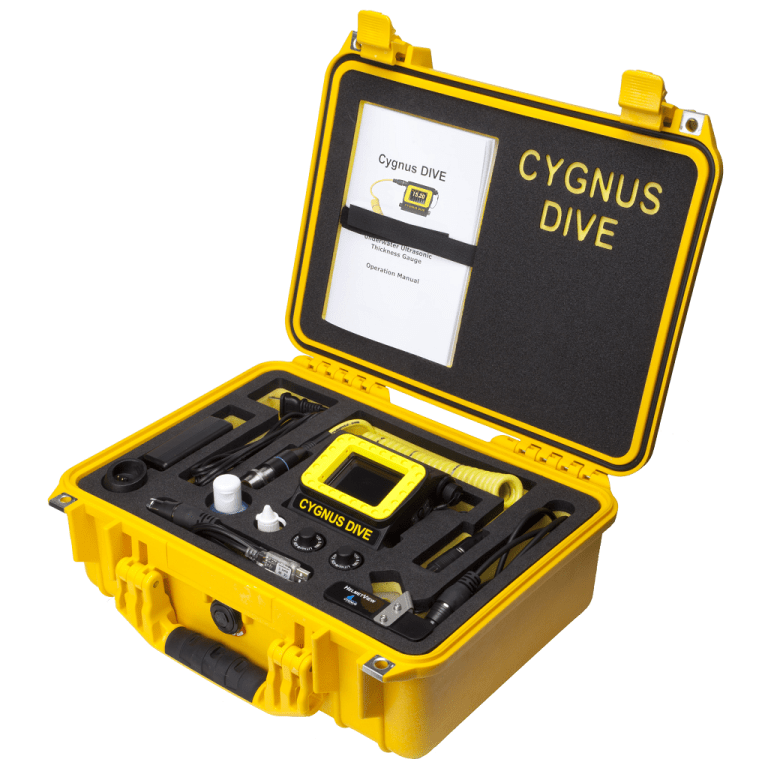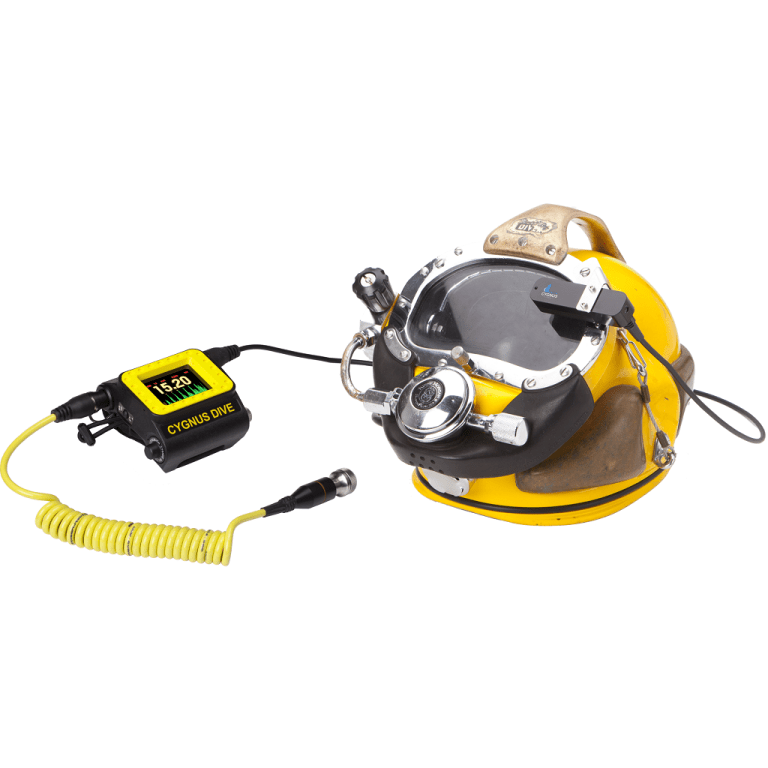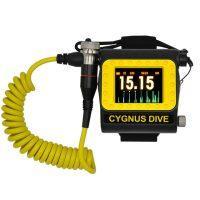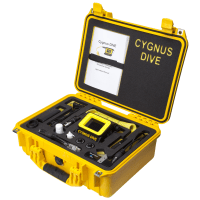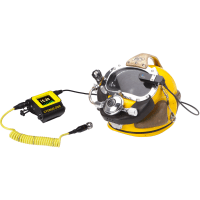 Survey Equipment
Cygnus DIVE: Ultrasonic Thickness Gauge
The Cygnus DIVE offers a large, bright display with live A-scan which is easily viewable by both the diver and his camera – even in the poorest visibility. It is a robust, wrist-mountable ultrasonic underwater thickness gauge which provides an invaluable free hand while performing Ultrasonic Thickness Measurement (UTM) underwater.
Features
Wrist mountable, giving the diver a free hand.
A-Scan selectable.
Data logging that stores 5000 measurements and A-Scans.
"Auto-Log" no log button to press.
AMOLED display, easy viewing from all angles for diver and camera.
Specifications
Display: 2.8" quarter VGA colour LCD (320 x 240 pixels). Large clear thickness measurement (15mm high numbers), viewable from all angles.
Battery: Single 3.6V Li-ion 8.2 W battery. 10 hours continuous measurement with Low battery warning 'alert' message
Measuring Modes : Multiple-Echo using 3 echoes to ignore coatings up to 20mm thick. Echo-Echo using 2 echoes to ignore coatings up 1mm thick. Single-Echo using 1 echo
Accuracy ±0.1 mm or 0.1% of thickness measurement
Probe Options: Single crystal probes and Twin crystal probes
Applications
Hull UTM inspection
Civil engineering
Marine structures
Offshore platforms
Used on underwater structures, e.g. bridges, tanks, canal locks, subsea pipelines and equipment, UWILD or IWS class surveys.