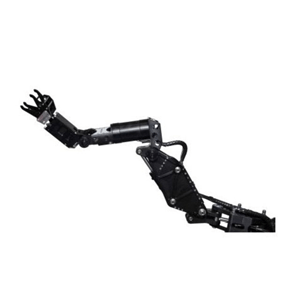 Survey Equipment
Hydro-Lek HLK-40500R:7 Function Manipulator
The Hydro-Lek 40500 R 7 Function Work Class Manipulator has been developed to meet the requirements of the new medium range of work class ROVs. The simplicity of the design and ease of use make it a cost effective choice for manipulator operations.
Features
7 degrees of freedom manipulator
Strong and rugged design
Low power consumption
Simple speed control
Ease of operation and maintenance
Specifications
Length of arm: 1500 mm
Length of slew plate: 410 mm
Height: 800 mm
Width: 180 mm
Jaw Rotate: Continuous
Applications
Ideal for use in debris clearance
Used in biological and geological sampling
Can be used for archaeological work, salvage and recovery.