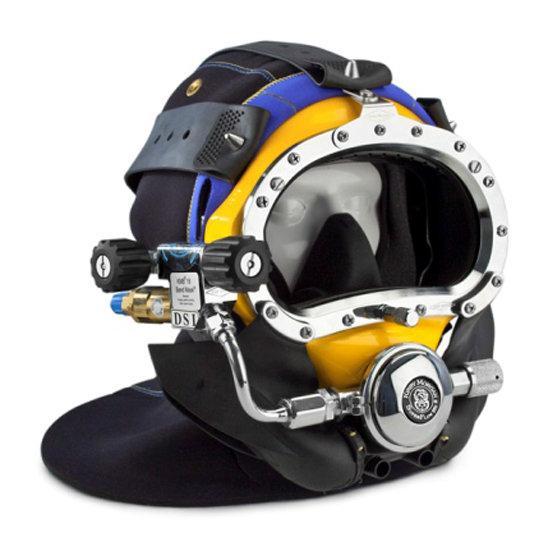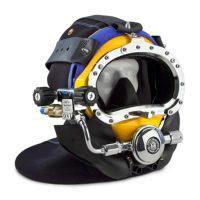 Diving + Life Support
Kirby Morgan: BandMask® 18 and 28
Unique Group offers KMB BandMask® 18 and BandMask® 28 which can be used in mixed gas diving as well as shallow water diving. The SuperFlow adjustable demand regulators provide low inhalation resistance and high gas flow letting the diver breathe easier and work harder with less exertion.
Features
Both masks come standard with the large tube SuperFlow 350 regulator.
They both come standard with the Tri-Valve™ exhaust system.
The communications connections can be either a male waterproof plug-in type or bare wire posts.
The 18B has a hand-laid fiberglass frame (yellow) while the 28B frame is an extremely durable injection-molded plastic (black) frame.
Specifications
CE certified
Lens: Clear polycarbonate
Recommended Lubricants: Christo-Lube® Dow Corning® MS4 Silicone Lubricant. Krytox® and Halocarbon® are also acceptable.
Cage Code: The cage code for identifying Kirby Morgan DSI products for U.S. government purposes is 58366.
Temperature Limitations: Use at water temperatures below 33 degrees Fahrenheit (1 degrees Celsius) requires use of the Kirby Morgan Hot Water Shroud (P/N 525-100) and hot water.
Applications
Mixed gas diving and shallow water diving applications