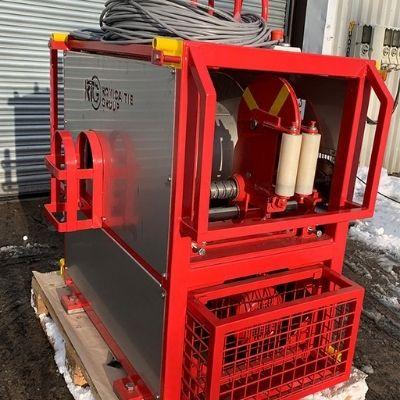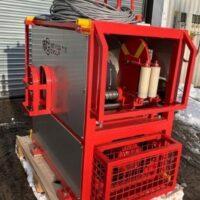 Survey Equipment
Romica DS83: Electric Winch ( 2.2kW )
The Romica DS83 is a single-phase winch that has many of the features that we have found to be popular with our clients who operate from survey vessels with limited back deck space. Despite its small size, this capable winch can be used with many of the requested geophysical towed systems such as sidescan sonars, sub-bottom profilers and gradiometer systems.
Features
It comes complete with internally mounted slip rings, through frame lifting slings, 2.2kw variable speed inverter drive, local and remote controls and up to 700m of 8.2mm armoured coaxial cable.
As the Inverter Drive is built around a PLC controller it can also be used as a ?smart? winch as part of a larger integrated survey system.
Specifications
Cable diameter and capacity: 6 mm ? 1200 m, 8.18 mm ? 700 m, 10 mm- 550 m, 12 mm – 300 m
Line speed (m/min): 35
Required supply: 220-254V-1 Ph- 50/60 Hz
Winch electric motor: 2.2 Kw IP56 IE3
Local control pendant with 5 metre cable and remote pendant with 20 metre cable
Applications
Sampling and CTD deployment.
Suitable to tow geophysical towed systems like side-scan sonars, sub-bottom profilers and gradiometer systems