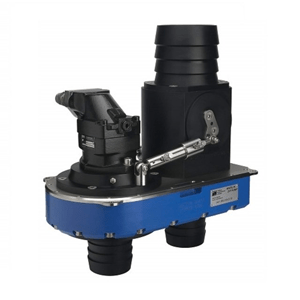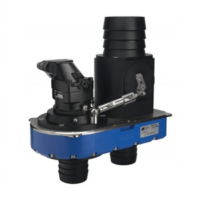 Survey Equipment
Tritech Merlin: Excavation Pump
The Merlin excavation pump is the successor to the Excalibur. Merlin incorporates many of the improved design features introduced on the small Super ZipJet pump which has proven to be so successful. The pump is smaller, lighter and more robust with greater performance in both excavation and jetting functions.
Features
Has robust proven design, which is smaller and lighter in weight.
Effective for rapid switching from suction to jetting.
Incorporates reverse flush for suction nozzle.
Composed with a double shaft seal, along with a modular pump core.
Provides the option of a close-fitting inlet strainer.
Specifications
Pressure: 170 to 250 Bar (2450 to 3600 psi)
Flow: 65 to 110 litres per minute (17 to 29 USgpm)
Jetting performance: Up to 600 litres per minute @ 8 Bar (160 USgpm @ 115 psi)
Suction flow: 2000 – 4000 litres per minute (500 – 1000 USgpm)
Solids removal rate: 10 – 40 tonnes per hour (350 – 1500 lb per minute)
Applications
Break up and excavation of seabed
Removal of drill cuttings
Clearing of subsea manifolds
Removal of soft marine growth
Marine archaeology, treasure hunting and salvage