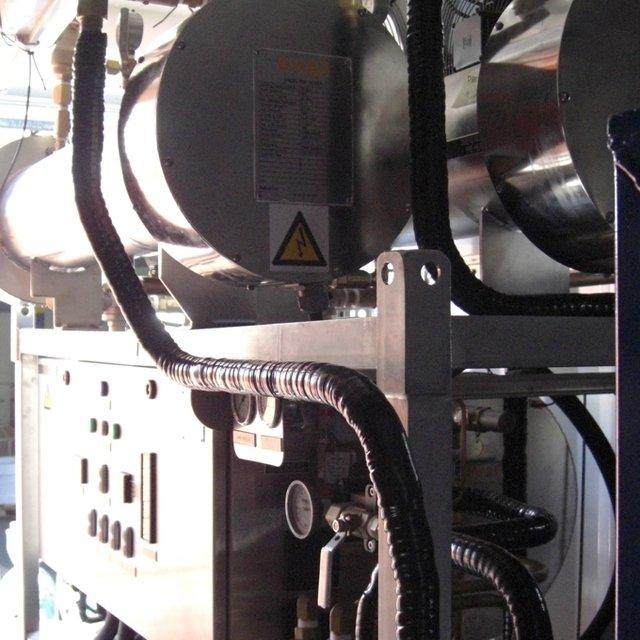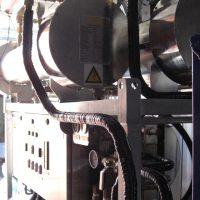 Diving + Life Support
UG EH144: Electrical Divers' Heater
Unique Group offers DH157 Diesel Divers Heater, a robust designed, and reliable water heating system. The IMCA-compliant system is suitable for situations where vessels do not have electric power to supply to the electric heater for heating seawater.
Features
Heating capacity can be increased to 210kW by addition of an EH70 pre-heater
Fully automatic and fully adjustable sea water temperature within 0.5 deg C
Equipped with over temperature safety cut-outs and mechanical inlet water regulators for ship water supply pressure variances
Monel Alloy heating elements resistant to sea water at high temperatures means a longer service life
Safety devices in place as specified by ASME VIII and IMCA.
Specifications
kW of Heating: 144kW
Max. Temp above Ambient: +/-41 degree C
Outlet Flow: 60 ltr/min (at 60Hz)
Outlet Pressure: 40 bar
Power Requirement: 3-Phase, 440VAC/60Hz or 400VAC/50Hz
Applications
Suitable for marine researchers and sailors to use this heating system when the vessel is not able to supply the electric power to the electric heater in an appropriate manner.