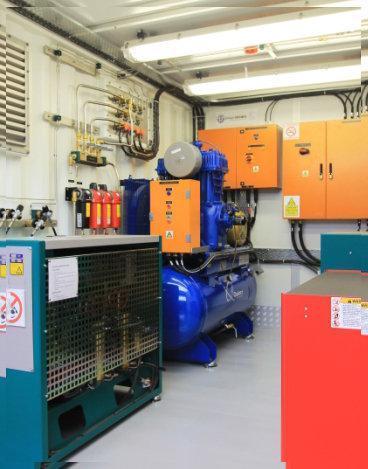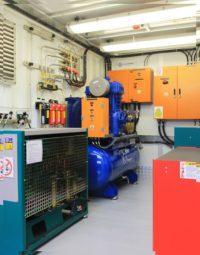 Diving + Life Support
UG SL 2.6 MCON: ISO Machinery Container
Unique Group offers SL 2.6 MCON, ISO Machinery Container, which is partitioned into two areas. The larger area accommodates the machinery with the other area fitted out as a workshop and general storage room.
Features
The machinery area includes two HP compressors and an LP compressor.
As an option, the machinery container can include a subsea tools HPU and a 12 cylinder gas bank in a handling frame.
Specifications
Size: 20 feet.
Fully insulated and air-conditioned dive control and DDC.
IMCA D023 & D018 compliant certification package.
Applications
Air, nitrox or mixed gas diving