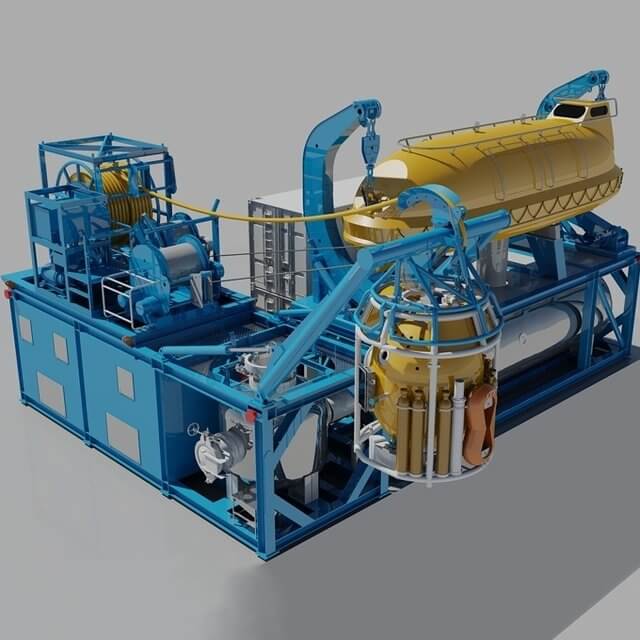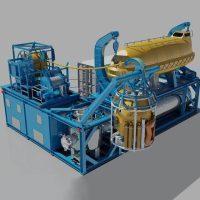 Diving + Life Support
UG ABS 300HFS-06: Compact-Lite 6-man SAT System with 12-man HRF
Availability: On Request
Unique Group offers the ABS 300 HFS-06 SAT/HRF Compact Lite 6 man Saturation Diving System that can be utilised as a 12 man Hyperbaric Reception Facility (HRF). The design focuses on a compact approach for ease of shipping, delivered and assembled as a turnkey solution.
Features
6-man system that offers flexibility and uncomplicated capacity for further systems upgrade through a modular design philosophy.
Reduced deck-footprint which is assembled as a turnkey solution.
The dive control and dive machinery spaces are integrated into the dive bell launch and recovery skid.
The SAT machinery and SAT control room for the system are fitted into two stacked 20ft ISO containers.
Easy to mobilise
Specifications
Length:12800mm
Width:3700mm
Height:7000mm
Weight:76000kg
Power Requirement: 440Vac 50/60Hz
hbspt.forms.create({
region: "eu1",
portalId: "25691731",
formId: "627be9e6-ad13-4e41-afb3-52ec95551a5b",
css: "",
target: "#hs-product-form"
});