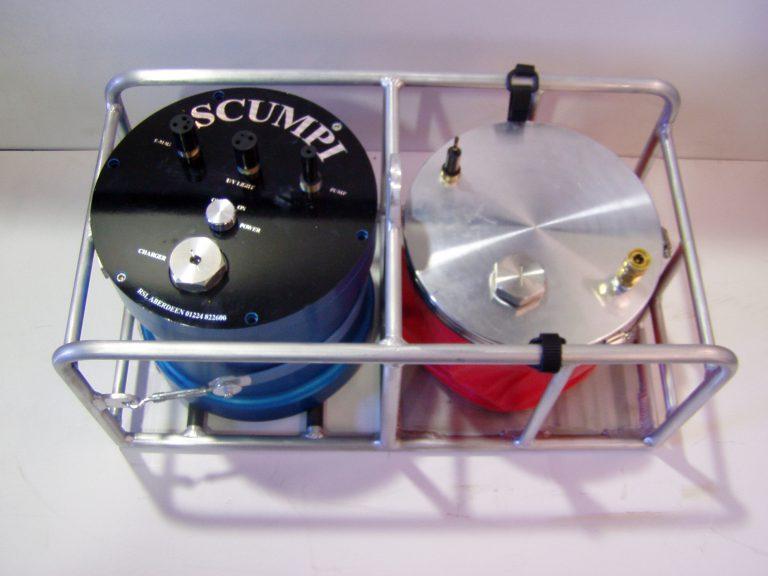 Survey Equipment
RSL: SCUMPI System
The SCUMPI System is a completely Self Contained Underwater Magnetic Particle Inspection (MPI) System. Safety features such as the 12 volt Lamp and an Electromagnet are carried over from the RSL Umbilical System. The Ink Bag features an enclosed pump for operation and ink agitation yet can be changed out on site in a couple of minutes.
Features
Lightweight Tubular Construction Frame c/w four certified lifting points.
Anodized Aluminium Subsea Unit.
Sealed 14 litre Ink Bag, Pump Agitated.
12 volt U/V Lamp output conforms to BS EN ISO 3059.
Electromagnet weight in air 2.2kg.
Specifications
Pole Dimensions: 20mm x 20mm with ON/OFF Switch
Housing: Anodized Aluminium
Dimensions: 300mm diameter x 260mm overall height
Weight in air: 15Kg
Weight in water: 3Kg
Applications
Subsea inspection
Maintenance of subsea infrastructure
Used for detecting varied subsurface and surface flaws.
Reliable for underwater applications in pipeline configuration.